Post by Andy on Sept 28, 2012 21:21:09 GMT -5
Michael Hodge
Kay Oh Tee Arr Pee P​ee Vee Finals​
Hey, Chrandy.
I honestly didn't expect to be here in the Finals, and I'm sure most of the listeners feel the same way. After all, how does a guy who admits to not watching the current product even weigh in on this show, much less make it to the Pee Pee Vee Finals? By completely ignoring the current product and focusing on my opponents. That's how.
Here's who I had to get through to make it here:
Tom Roper? More like Cryin' Dangerfield
Stu Little? More like Stu Little, Stu Late
Adam Dan? More like Adam Dan
And now we come to the Golden Shower of
the Flawedcast Network.
Allegedly, James Ryan is an actor. I say "allegedly" because I couldn't find any record of him ever having acted in anything. Of course, I did only use one source: the entire Internet.
James calls himself the Beer Baron, which is fitting, since he knows a ton about beer and his mother wishes she'd been barren.
James recently shaved off his beard. I guess hobo-chic isn't in with the hipsters anymore. Speaking of which, can you really call them "skinny jeans" when they're stretched out over your beer gut?
James is a frequent contributor to Flawedcast Network shows and is also occasionally the co-host of Army of Dorkness. Cam
Gullett? More like Dr. Girlfriend.
Seriously though, the Male Bag just wouldn't be the same without James. It'd be a merciful 15 minutes shorter every week.
In closing, hey James: Chris Jericho called. He wants his everything back.
Have fun. Play safe.
Your pal,
~Hodgey
James Ryan
Royal Coronation?​
Greetings ladies and germs, this is it! This is the one we've all
been waiting for! The reason we've listened for the last couple of
months! The reason Chris Alt is back from his Spa Day after being
forced into the Belly of the Beast known as Honey Boo Boo! The KING
OF THE RING FINAL!!! But first, some live RAWing for your earholes!!!
Mystery Guest: Not so fast James! I was also there for your live raw
report, so it only seems fitting that I come in and join you now. By
the way, nice job on the BooBoo recap there Chris. It was missing that
lovely Scott Taylor like flare to it with the missing ratings and
opening. Oh well, you have plenty of time to get it down right when
you do the next HBB recap on Monday.
WAIT A MINUTE FANZ!!! We've got a 2nd Live RAW Viewer tonight!!!
That's right hoes! OMGSWERVE!!!
I want you to welcome my new tag team partner on the Male Bag!
J....B......KING!!!!!
NOW START THA FUCKIN SHOW!!!
CM Punk verbally dresses down a Foot Locker employee in the ring! He
tells him to hit the local Lens Crafters cause "he no see no good."
Referee McDouche looks like he can't wait to punch out CM Punk. NO!
Bad acting!!!
Then "My Fall TV Boner" AJ Lee skips to the ring!!! Thankfully she's
wearing shorts again! Linda's pants suits could not possibly contain
the Rainforest that was hiding her General Manager Vagina!
Or...gasp...by wearing shorts, does that signal that she finally hit
the salon and got her bushwacked.
JB King: BUSH IN THE WORLD!!
Next up, KOFI Annan vs Dolphin Diddler!
JR: Kofi's the Black RVD
JB: Jamaicans wish they smoked that much weed
JB: So let me get this strait…we get a 5 star match from Kofi and
Ziggler and the replay we get is R-Truth throwing water on Leissa
Minnelli? Way to push your future champion WWE.
JR: Attention WWE Universe, get on your Twitters soon! We're having a
good old fashioned Tag Team Naming Contest!
JB: Burning Goat! Team InsideAJ!! Adam Dan presents: Twins!!
Goatface Killas!!!!!
JR: YES! If there isn't an option for "The Goatface Killas", then I
will have lost all faith in the world. Come on you Mogoloids on
Twitter!!!
THE KING IS BACK!!
JR: OMG ZOMBIE LAWLER!
JB: Orange Goblin
JR: Tell me he owns that king's throne in his double wide.
JB: Hey Lawler how's Kaufman doing?
JR: Did Benoit try to make you tap?
JB: Satan must have said hey your not Brian Lawler and sent him back
JB: I would agree with you about terrible Jerry looks. (Who has a
throne in a double wide?) But then I just saw that Geico/Eddie Money
commercial…Jesus Christ.
JR: UP Next ! Tag Team Action! Mush Mouth and Black Cena vs Fredo
Corleone and the Long Island Premature Bald Tard!!!
JB: Titus O'Neil = Mush Mouth Why does his dog bark sound like a
masturbating seal? #Arararata
JR: Tits O'Neal get the surprise butt secks powerbomb on Santino for
the win! But then takes about 20 minutes to finally pin Santino.
JB: Titus doing that 'search for your wallet first' pin was hilarious.
Way to send those coloreds back another 20 years there, mush mouth.
JR: Black people hate snakes! He had to make sure the Cobra wasn't alive.
JB: He kept telling himself it's not a white girl make your move!
JR: A local homeless man hits the ring! No, it's MICK FOLEY!!!
And...Cult of Personalty hits... Foley's here to pick up Cena's slack!
JB: Punk may use his mic as a pipe bomb, But Foley with a mic is like
a Hobo with a shotgun.
JR: You think Alt will get that reference?
JB: It's a movie, you hillbilly!
JR: Thankfully Mick's teeth aren't that lovely shade of tar they were
the last time he was on tv.
JB: Mick's teeth are pretty bad but I've seen worse on this network.
Hell, James Enright makes Mick's teeth look like Gary Buesy's.
JR: Look at the fat guy in the crowd standing in between Punk and Foley.
JB: Is he asleep? Lawler Part 2!
JR: i think it's Enright. Photobomb!
JB: He has all of his teeth so maybe not.
JR: Photoham!
JB: Fatobomb!
JB: Legit question. Why is the bare knuckled fighter being tapped?
JR: Wade Barrett says he's open for business. is he a male prostitute?
JB: the thing i never got is that they always said he was a bare
knuckled boxer, but exactly 0% of his offense was punches Let's see
bad tattoos, bad facial hair,loves fisting yup sounds like Cam.
JB: This 6 man tag is the perfect scenario for politics right now. One
side with a black guy and one side with a white guy all fighting for
the latino vote. Go mittens? #IWUZBORNINMEXICO
JR: Can they just deport Sin Cara already
JB: he'd botch that too
JR: deport them all. i actually like ADR.
JB: i love ADR
JR: he's a little boring. but he's old school
JB: i dig him. i don't understand why people esp Alt hate him
JR: his wrestling tastes are retarded
JB: because he is a fat pos. he loves sin cara but hates the guy that
never botches?
JR: he loves sin cara? Is he 12?
JB: B A STAR sheamus,. legit rape. get the darkie.
JR: I hate sheamus. even more that I know he weaseled his way into
HHH's BFF circle.
JR: BRODUS CLAY time!
JB: Bad dancing kid lol
JB: BRAZZERS Dose assess
JR: I saw that kid. Nice Tit Tats
JB: Oh no it's enright
JR: HOSS FIGHT!!!
JB: It's like Andy and James hugging it out.
JR: PN NEWS with the splash!
JB: A 2nd ENRIGHT HITS THE RING! Big Show, Tensai and Funkasauraus
all in the same ring? #3facesofENRIGHT
JR: HE RAN RIGHT INTO A FIST
JB: FIST!!!! BRAZZERS Arrive fist leave
JR: Cam 3:16
JB: Cam 3:16 Austism Sanders 3:16: Arrive, Get Fisted, Leave Hungry
JR: Austin Sanders: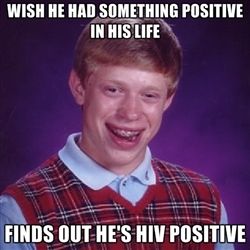 JR: CENA hits the ring! #RiseAboveCancer
JB: #GoDownonAIDS is Cam's
JR: Cena's such a pandering turd
JB: Stop booing the anti-cancer you drunk troll
JR: We want cancer clap clap clap
JR: Monkey frankin? who speaks like this?
JB: Steroids does this to you
JR: He's like a roided up Ned Flanders
JB: Why is Heyman breast feeding the belt?
JR: that fat guy is back in the middle...sleeping agaain
JB: Cannot unsee James Enright in the background
JR: and he's wearing a "What we eatin' after the show?" face
JB: After party at cracker barrel!
JR: Cena hit Punk with his fleshlight! "oh wow, umm...thanks for your
lead sex toy..." -Black chick in crowd
JB: Homeless on homeless violence!
JR: mick sold like a gun shot!
JB: RAPE TIME! Heavy breathing!
JR: RYBOCK!! CUT! SCENE! That's the end of RAW.
KING'S KUESTION KORNER!
JB: Hey Andy, did you miss me? Here is the latest message from WWE's PSA!
Forget about Bryan blowing the Doctor, let's talk about Kane giving an
imaginary handjob to Daniel Bryan. No lube or spit? Bryan is truly
hardcore!
JR: From meatballs to Meet Balls!
Question One: Ok, I'm sure by now we all got a kick out of the Brazzer
and porn jokes in wrestling lately. But let me tell you something. Did
you know Ricardo Rodriguez was in a porno? No seriously. How has this
not come to bite him in the ass yet? (Yes that is low hanging fruit go
for it Andy). Here is a pic of him as an extra in this film.
I also heard that he has been wrestling house shows with Sin Cara as a
masked wrestler named (shit you not) "EL LOCAL". Awesome. It's funny
back stories like this that make me either enjoy or hate a wrestlers
even more. My question is, what hilarious back story or interesting
secrets have you learned about a wrestler or diva that made you change
or solidify your attitude towards them?
Question Two:...
JR: Question Two Nothing!!! Onto the main event! The King of the
Ring Grand Finale! The Piece de Resistance! If Chris is reading that
one, good luck pal. It's French.
Michael Hodge. Husband. Father. Friend. Canadian. Destroyer of
Dreams. Crusher of Scots. Human Chemo to Adam's Human Cancer.
I love things Canadian. Let's see Wolverine. Todd McFarlane created
Spawn. Pamela Anderson, but her breasts are American.
Words of advice. Tebow does his Tebowing. Don't follow the footsteps
of your fellow Canadian and pull a "Benoiting" on your family.
#TAPOUT
Digging around on your Facebook profile, I see that you live in
beautiful St Catharines, Ontario. That place is stunning and looks
like a great place to raise a family.
However, perusing the map of your fine town, two points of interest
stick out like a sore thumb. Could this be the real reason that
Hodgey moved to St. Catharines? There's a "Dick's Creek" and "Balls
Falls"! #SAYHELLOTOYOURNEWNEIGHBORCAM!!!
I just want to point out that according to wikipedia, since 1998, St.
Catharines has had one of the highest obesity rates of any "centre" in
Canada. A 2001 analysis by Statistics Canada showed that 57.3 percent
of its residents were overweight. This has caused some elements of
the media, including CTV, the Canadian Broadcasting Corporation[ and
the Globe and Mail to dub St. Catharines as Canada's "fattest" city.
#SAYHELLOTOYOUR2NDNEWNEIGHBORENRIGHT!!
Congrats! You have now invited a blatant Homosexual Deviant and a
burly BarrelAss into your once safe haven of St. Catharines! The
towns folk hate you, your poutine rations have been slashed and worse
of all, Honorary Mayor, Dave Thomas, no Enright, not the Wendy's Dave
Thomas, has denounced your family name and called you a "HOSER"!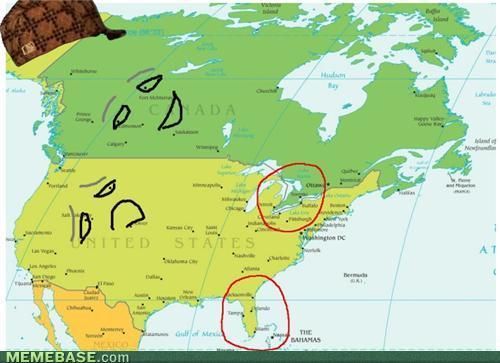 This should have been all avoided, but you had to enter the King of
the Ring! Get out while you still can! There's still time! Oh,
wait, your window of opportunity is closed!!! Canada has now changed
its National Anthem lyrics to accomodate the new members of your town!
O Canada!
You homo, native fag!
True fat ass love in all thy asses command.
With clogged hearts I don't see my thighs,
The True North queer and free!
From fat and wide,
O Canada, we lean against a chair for thee.
God keep our land gluttonous and free!
O Canada, we lean against a chair for thee.
O Canada, we lean against a chair...I broke the chair for THEE!!!!
James Ryan and JB King
The Golden Voice and The Solid Gold Racist
MNF TAG TEAM CHAMPIONS OF THE WORLD!!!