Post by Andy on Aug 16, 2012 13:37:22 GMT -5
James Ryan
Terror Comes To Tiny Town
Yes, that's right later tonight Terror Comes to Tiny Town!
i72.photobucket.com/albums/i200/BeerBaron721/Lbines-RetroVisionTheaterTheTerrorOfTinyTown607.jpg
Good evening, MNFers! It's "The Golden Voice" of the Flawedcast
Network, James Ryan! Demko, you're doing a wonderful job this week as
both hosts of Male Bag and MNF! And to think, just a few shorts months
ago, apprently everyone hated your guts and thought you were a
complete and utter douche. Now look at you, you've taken control of
this Flawedcast Network and have become the host of all of the shows!
You truly are a gem. Stay Platinum!
First off, I'd like to apologize to the listeners for not submitting
an email to last week's show. As it turns out when I went on the
offensive against the so-called "Lord of the Internet", I was
summarily blockaded and denied my First Amendment Rights to share the
good word with the denizens of Monday Night Flaw! He truly controls
all of the Internets! That injustice will not stand! Cam, send TV
for Vendetta another one of your Flaming Emails!!! #ItsPoopAgain!
#NOHOMO
But that's much later...first off here's some RAW thoughts....
Oh what the fuck WWE. DJ Pauly Douche Bag as the new Social
Ambassador? Did Sheen go on another bender? Why does the WWE always
get people they think are "hip" or "cool" a few years after they've
grown stale? Maybe they'll bring in Gallagher next as
Intercontinental Watermelon Ambassador!
With that image, Chris Alt just grew a Mallet in his nether regions!
#MalletAlert
By the way, Chris, I have two first names. Have a nice summer.
Hey AJ, does Linda McMahon know you raid her wardrobe? John Bender, everyone!
JB King, love what you're doing and keep representing our side of the
coast. Might I also offer some alternatives to Troy Polamalu 69ing
AJ's Asian bush?
A)Art Garfunkel
B)Meng, the Face of Fear
C)Macy Gray
D)Seth Rogan
E)All the above
Back to the action! Now, gentlemen, I don't watch Smackdown, but
since going from the announce desk to the GM's office, Booker T has
apparently found religion?
We are the Nation...of Islam! #assalamualaikum!
TOUT: What do you think of Booker T's decision? More importantly
Booker, where can I get a some delicious bean pie?
Answer: At the corner of Crenshaw Blvd and Slauson!
Did mildly drunk and confused Roddy Piper actually dropped two "movie
about frogs" references! You sly dog! #HellComestoFrogtown
I actually think Piper is having a stroke on live television. #Call911
Y2J "wins" the twitter-off to go talk to Piper, but to no one's
surprise Dick Ziggler and his step-mother crash the party. And then
Miz comes out! Piper manages to get out one more "Frogs" reference.
"Regular Boys Haircut" Miz then says "I don't care about the fans
voting!" Obviously neither does the powers that be at the WWE. Hey
fans, don't vote for anything, because they'll do what they want
anyway! #DieVinceDie
Oh look, JTG is out to lose! Poor guy. I hope he doesn't get that
nasty ocular infection from Ryback! That's some serious
conjunctivitis, pal. Is Scott Baio guest hosting RAW tonight? Ryback
reminds me of Snitsky and his Bacne. Two gross, sweaty muscled up
dudes. No, I'm not talking about Cam's ideal Saturday Night.
#BestMaleWhoreinArkansas
I guess the Decade of Tensai has come to a screeching halt. He lost
the match to the Latino Landscaping Engineer and then his Asian valet
gets beat up. #PoorShortRound
Did you guys love Brock's Surprise Butt Secks on HBK in the parking
garage!?!?! Where's your Messiah now, God Boy? Oh yeah, in your poop
chute.
Okay, on to more important things.
Ryan Dangerfield? More like Die in a Serbian Minefield! AMIRITE?!? #nailedit
In all seriousness, Tom Roper seems like a nice Aussie. And no, I
won't play knifey spoony with you. However, in spirit of the London
Olympics, I did enjoy Australia unveiling their new flag!
images.wikia.com/simpsons/images/4/43/Australia.png
James Enright. A few weeks ago, you asked me if my parent's knew that
I'm gay? They knew that cold hard fact the day I chose theater as my
college major, fatboy! USC.edu!
Cold Hard Fact #1 of the Night: James Ryan graduated with a Bachelor's
Degree in Theater from the University of Southern California.
Now James, granted that I've never seen a picture of you and I'm only
going on what Andy told me about you. When I hear your emails being
read aloud, I can just visualize you gasping for air with your long
drawn out inhales and exhales that contain a faint aroma of dried tuna
fish sandwiches and day old baked goods. You profusely sweat bacon
grease with every sentence as your gargantuan greasy sausage sized
digits laboriously type an email on your laptop/meal tray. I
sincerely hope to God that if you're the person in left in charge of
saving our country and pushing the Red Button to nuke the Chinamen,
that you put down your KFC Double Down in an orderly fashion, press
the forward button on your motorized scooter to slowly drive 5 feet
and save us all. Unlike the United States, I don't negotiate with
fatties. Now hurry up with my Hot Dog on a Stick order!
Austin Sanders. You're correct. As "MNF Rookie Sensation", I'll heed
your words and cease and desist being such a hateful man. I sincerely
hope you or the other MNFers don't think I hate fags. I am down with
the homos. I think the record shows that I've been pretty fair when
it comes to fags and queers. In fact, my broadcast colleague is a
raging butt pirate. Which one you may ask? Don't ask, don't tell!
You just remember, I brought the Colonel into this world, and I can
take him out...for a nice seafood dinner and never call you again.
#SaintMantooth
Cold Hard Fact #2 of the night: Thai Dao's full name is actually
Thailand Dil-Dao.
No one takes shots at him, so consider that one a love tap of sorts.
Everyone check out his band at TheSlants.com!
Adam Dan. You're a wonderful Mobile DJ and I truly hope you don't get
into any road rage incidents while recording your show on the highways
and byways of Florida, but then again, that would be good for
ratings! I just wanted to say, don't get down when all these
humanoids poke fun at you and your bout with the Big C. You survived
a disease which has taken millions of lives thus far. Look on the
bright side, at least you can't get cancer again! Oh wait, that's
just chicken pox. Never mind then!
And now onto my King of the Ring match, wait a minute, where is he?
Has anyone seen a smallish man-boy with a goatee around here? Oh,
there you are! Ladies and Gentlemen, I'd like to welcome the co-host
of the Wait Till Next Year podcast, "The Molassesed Voiced" Nate "Pun"
Corrbitt. I have no beef against you Nate, but I assure you that this
will no't be a pushover. If I may reuse an overused cliche as of
late, this won't be a "FingerPoint of Doom match." You're a good
man, Charlie Brown, and I'm not just saying that cause you're bald.
We haven't seen you on RAW since you revealed that you were the
Mysterious RAW GM. I for one have been worried. First the Keelber
Tree burns down and then you're ousted as RAW GM. But then like the
phoenix that you are, you found a new job! Congrats in this time of
financial crisis. You have a family to feed and you found a way to
beat the odds. And all this while, you were under our noses, no Pun
intended. You've been styling and profiling as the "Just for Men"
Spokesman this entire time!!
Here's You in Action!
Thanks, My Little Biddy Buddy! Glad to see things are looking up for
you, instead of the other way around!
i72.photobucket.com/albums/i200/BeerBaron721/bitty_buddy.jpg
And like that I'm gone!
i72.photobucket.com/albums/i200/BeerBaron721/AndLikeThatHesGone.jpg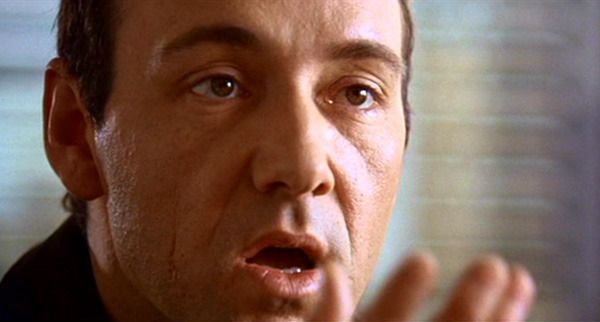 Have a great show,
James Ryan
"The Golden Voice" of the Flawedcast Network and co-host of the wildly
popular Army of Dorkness
Nate Corbitt
James Ryan
Golden Voice of the Flawedcast Network? More like Golden Shower of the
Flawedcast Network! Amiright?!?!
Thank you! Make sure you listen to Wait 'Til Next Year only on the
Flawedcast Network. And speaking of Wait 'Til Next Year, hey Andy, why
don't you debut our new commercial RIGHT HERE on Monday Night Flaw!
Nate Corbitt
Co-Host of Wait 'Til Next Year