Post by Andy on Jan 20, 2013 18:02:08 GMT -5
Stu Little
A Clash of Kings​
Hey guys!
It's certainly disconcerting to hear how this week's MNF was marred by technical fault. OR WAS IT??
Or maybe it was none of those. Maybe it was a conspiracy from within. Maybe it was a concentrated effort by a group of lower run e-mailers/contributors, finally deciding to strike a blow against those who've belittled and ignored them all this time...
Everyone, watch your backs until we get to the bottom of this.
Congratulations to Bartow Hodge with his impressive debut win for the Intercontinental Championship. Bartow, I'm always happy to see new people and think you can go far. However, there is a bit of an issue that I feel needs to be addressed. It's your name, man. Y'see, we already have a Hodge, and having another Hodge would just be too chaotic and confusing. It would be...a Hodge Podge, if you will. That's why in the tradition of Garrison Cade and Gregory Helms, I'd like to simplify matters by relabelling you...Crispin Loftberg. I don't know if you're jewish, and quite frankly, I don't care if you are. I think it pops! Consider it.
And now onto our main event! Jeez. I haven't completely healed from my gruelling ELECTRIFIED!! BARBED WIRE!! HELL IN A CELL!! match with James Ryan, and once more I'm thrown into a dangerous environment against a dangerous opponent, JB King. Wait, really? People voted for his lazy ass again? Dammit, Creepy! If you'd just backed me, I'd be 16 time champ now without having to go through this again. At this rate, I'll be in no shape for the Royal Rumble.
As for the rest of you...I'm surprised. Last time you voted him champion, what happened? The following week he blew off the responsibility that came with that and phoned in his effort. You gave this guy a shot at redemption, and he blew it! He'll do it again! He's not been here EVERY SINGLE WEEK like I have. Mr. No Days Off! That's how you get Andy calling you "The King of Kings"! At the rate he's going, CHRIS will have appeared more consistently than he has! Did you know I was considering taking a break from all this after the tag team tournament, but I was talked out of it? And for what? For this dyslexic hack to keep getting elevated about his talent.
*sigh*
Oh well, let's get this over with. I guess I should take it seriously. After all, we all know how clever you are, JB.
Not to mention how composed and eloquent you can be
And of course there's your popularity leading to that hit video game
"Intermediate"? I thought remedial was more your mode.
So sure, come at me bro. No wait, that sounds too homoerotic. Better go with the Scottish variant-
Come Intae Me, bro! I'm not scared! I'll even do your jokes for you-
Or if you want to go for a weight joke-
I don't care! I will fuck you up! I'm not just Scotland's Sexiest Man Alive. I AM Scotland. I am also Scott Land! I will bury more than just your head in the sand! It's Cabering Time!!!
Stu
JB King
The Gang Mocks Te'o
Hello again to Bane and the ghost of flawedcast past,
Ha! I knew I would win again! Suck my nu- wait. I tied? Goddammit. Even
with all the awesome MEME threads I've made on facebook this week? Double U
Tee Eff. (sad face) It seems us professional liars and cheats can't catch a
break week. Lance Armstrong's left ball died on the cross for your sins and
defeated the French in the war of 1999-2005. What more do you want from
him? And now we get even more bad news from Cam's favorite college football
team…
James Enright is such a troll…
Nothing much came out of wrestling this week. Except Eve quit, that's too
bad. But it's nice to see 'Monster clit' Kaitlyn win the belt. All that
duck facing and DPing for kamikaze shots have really paid off. Anyway,
here's some foreshadowing with DP and Gilbert Gottfried…
<http://pbs.twimg.com/media/BAua35QCMAAo4q-.jpg>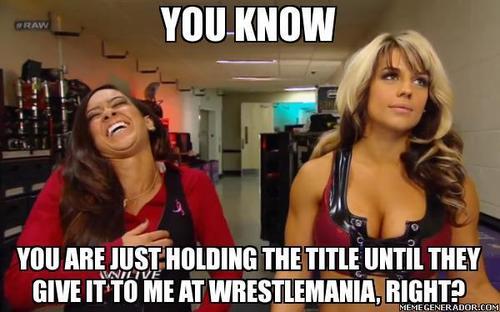 I'll miss Eve, from that shiny smooth hair, the carmel like skin and those
beautiful, pouty lips...and that's just her snatch. The rest of her was ok.
Oh well, bring on the sex tape.
To Austin Sanders, how you doing buddy? Still hate chocolate? I see you are
pretty determined about this show. But for now I am currently forming a
band named the Stigmata Stick Shifts. When I'm done touring we can tard it
up on the mic. Until then go back to banging your bologna and spooging into
your alphabet soup. For those wondering, it's called an "Argentinean White
out".
Barto! You're a Hodge, which is painful enough. But I hope you and the rest
of your inbred (calm down Demko), slanted forehead family can call this
place home. Also, I think Drouin wanted me to make a joke about your name,
but he didn't pay me and I'm lazy, so fuck that guy.
Dustin Faber, you did an amazing job on Godcast. Andy, you being the
curious agnostic did a good job too, maybe, i don't know, sort of, who
knows. And sorry about Justin Drew, but you have to remember, adding him to
anything causes a show or skit to drag the fuck on for what seemingly feels
like hours. But no worries, he'll die alone anyway.
By the way don't be down on yourself Andy, shit happens. Luckily Jimmy Jam
was there to provide awesome commentary in an even more annoying Bane voice
throughout the podcast. Andy, I'm sorry for last week for spoiling the
title match on smackdown. I figured you would have found out through
facebook, twitter, tumblr, text message, any wrestling board, espn, cnn,
msnbc, foxnews or SOMETHING like the rest of the world did. (bows) I Bling
great dishon-ah to my famary and I sorreh. (stabs stomach)
And James, sorry my phone died out during the last hour of Raw. And thanks
for pointing out my doppelganger in the audience you slanted pussy whipped
dog eater. Your face reminds me a ginger's hairy undercarriage, RIP
Cinnamon. I know you are in desperate need of my material when you come on
this show but I'm glad you hung in there and did a good job anyway.
Stewie! So it looks like it is you and me… again…for the first time…I
think. The Scottish mouse vs The Iranian Terror! The Celibate Samurai vs
The Retarded Enigma! The man paving his legacy of dominance vs the man on a
road to redemption! The guy that looks like the result of Chris Alt and
Seth MacFarlane hate fucking each other until one of them bled vs The Jihad
Jimmy Kimmel. Gods among CHUDs!
An electrified Cage, eels for ring ropes, sand paper turnbuckles and shag
rugs for the ring floor as we cover ourselves in wool fabrics for the
inevitable static ELECTRITEHHHHHH!!!! (thunder sound)
ERMERGERD! EPIC STALLING!
Who am I kidding, just click the damn link...
You're not even good enough for the cover anymore you haggis sucking has
been. Eat a dick (unless you're into that, i dont know). Anyway, Vote
Quimby.
Johnny