Post by Andy on Feb 17, 2013 15:19:28 GMT -5
The Bedrock & Cock ConnectionCrispin Bradley "The Hammer" Loftberg
Poles on Poles on Po​les!​
Hey guyth!
Crispin Bradley "The Hammer" Loftberg here with my tag team partner Bart
Florida as THE BEDROCK AND COCK CONNECTION, and we're ready for a gay-ass
tag-team streetfight! How did you guys know that my favorite match was a
pole match (well, to be fair, I do just love anything with poles!) With a
Pole on the pole too! That's just great because I don't know if you guyth
knew this, but Bart Florida is himself a quarter Polish! And I regularly
consume and force myself on Polish men, so this is gonna be great!
Just so the Voodoo Kilt Mafia know what they're dealing with, here is an
arsenal of my signature moves:
- The GTS (Gay Taco Stuffer)
- The Sphincterbreaker
- Full Nelson to Butt Rape
- Air Rape
- The STF (Super Tyrannosaur Fluffer)
- The Dick Breaker
- The RKO (Raptor Kock Offer)
- The Dick Crushing Finale
- The Brontosaurus Buster
- The Ass Splash
- The MasterCock
- The CockSwitch
- The Cockseeker
- The Dick Zag
- Future Cock DDT
- The Punjabi Plunge (not the one you're thinking of, I just anally violate
an Indian boy in-ring)
- and don't forget our patented tag team finisher: The Bedrocker
Cockerknocker Orville Redenbacher Cock Knock!
So as you can see, my cock-based move arsenal is something to fear! One
thing that Stu won't be after this match is a virgin anymore! THAT'S RIGHT
STU, I KNOW YOUR SPECIAL E-MAILING POWERS COME FROM YOUR VIRGINITY, AND I
WILL STEAL THAT POWER FROM YOU WITH LOTS OF UNPLEASANT BUTTSEX!
Oh, and you Papa Shango, I've been waiting to get into the ring with you! I
have a thing for large black men who I refer to as Papa who have a vested
interest in my "black circle". BUT THIS BLACK CIRCLE IS TOO MUCH FOR YOU!
YOU AIN'T READY FOR THIS JELLY!
Oh, boy, that Ivan Putski fellow looks just sooooo dreeeeaaaammmmyyyyy. He
looks so lonely up there! I must get up on that pole! (Another comment I
often make at around three in the morning). Alright here I go, watch my
back Bartow Florida!
Bartow Florida
You just got poled! ​Right in the pole!​
That's right, Crispin, I got your back! Especially against this no good
team of foreigners who both have way too much involvement with virginity
(one is a virgin, while the other liberally sacrifices them)! I assure you
my team has absolutely nothing to do with virginity! (Seriously, that
Loftberg guy is crazy, he sucked off five agrosauruses right before we came
out here).
I must defend my Polish brethren and get him off of that pole! Wait, what's
that!?!?! What's going on up there!?!?!? *As Bartow notices the pole
shaking he looks up, and MY GOD! CRISPIN BRADLEY THE HAMMER LOFTBERG HAS
TAKEN PUTSKI OFF THE POLE, BUT PUT HIM ON TOP OF ANOTHER, VERY VERY
DIFFERENT POLE...)
DAMN YOU LOFTBERG! HOW DARE YOU VIOLATE MY POLISH BRETHREN!?!?! TIME FOR
EXCTINITION! *Bartow runs towards the pole, knocking it down with a vicious
CockKick! Crispin Bradley The Hammer Loftberg hurdles into the flaming
depths of the lava below!*
THAT'S RIGHT PEOPLE, IF THE YOU SO DECREE: I AM THE TAG TEAM CHAMPIONS! I
GOT MY HEEL TURN AND IT ONLY TOOK AN EXTREMELY CONVOLUTED GAY HIP HOP
DINOSAUR GIMMICK TO DO IT (still more sensible than ADR's face turn...)!
Now you know the kind of unexpected things and ridiculous headlines that
can happen when you enter FLORIDA!
The Voodoo Kilt MafiaStu Little
Sponsored By Quaker ​Oats​
Hey guys,
Well, what a week this has been. Harrison Ford's gonna be in Episode 7, that Chris Dorner thing happened, and The Pope up and quit. Whoever fills that job, we can all agree we can think of someone worse, right?
A couple of things from WWE this week:
Mark Henry continued his return to inducting people into the Hall of Pain, and proved that NO ONE was safe:
Speaking of racism, Jack Swagger got a new manager, and boy was I surpised to see Wilford Brimley playing the role of Zeb Coulter. What's the matter, Wilf? Do you think immigrants are to blame for diabeetus too? He should get Swagger to feud with Antonio Cesaro over the life threatening properties of Swiss Chocolate. Just imagine it.
JR: OH MY GAWD! CESARO JUST BROKE THAT TOBLERONE WRAPPED IN BARBED WIRE OVER SWAGGER'S HEAD! SOMEBODY STOP THE DAMN MATCH!
But I think as uncomfortable as this whole gimmick has made me, I can give Wilford a pass, cos we all know this current Bow and Arrow pop culture craze can be traced back to his iconic role in the seminal (calm down, Cam) Jean Claude Van Damme movie, Hard Target:
Also, he totally showed how he got GAME, son, in "Cocoon II: The Return".
You see Chris, Cocoon was a movie where old people got youthfull energy from swimming in a pool with alien cocoons in it, and hijinks ensued. This spawned a sequel...OBVIOUSLY! Who doesn't love the sound of that, well except for Brian Van Alstyne? The Hipster of the Flawedcast Network, rejecting all the popular works. With his glasses, and his...tie, and his ironic cookie monster shirt. "Consenting Adults? Too Mainstream.". Anyway, Cocoon II saw Wilford, the old guy from Batteries Not Included and one of the old guys from Trading Places school some young punks on the court:
Speaking of guys comically getting involved with Basketball, I have a Tag Team Titles Match with Bartow Florida and his partner. I hope I don't have to go it alone. I still haven't heard from my esteemed tag team partner, Papa Shango. I've gotten so desperate I visited the Haitain district of Glasgow to find help, and for a princely sum, I was able to purchase what I was assured is a Voodoo incantation for summoning him. Okay, here goes:
Papa, can you hear me?
Papa, can you see me?
Papa, can you find me in the night?
Papa, are you near me?
Papa, can you hear me?
Papa, can you help me, not be frightened?
Hey, wait a minute...let me google this...god dammit, this is a Barbara Streisand song from the movie Yentl(calm down, Fred)!
Guess I'm on my own. Not really a bad thing, as I couldn't care less about holding onto these things any longer, I'm just obligated to put up a good fight. Though Bartow could use a win, as he's facing me, he's facing Demko and he's lost the rights to the name of his podcast. There sure are a lot of people wanting to get into basketball coverage, aren't there? And I can see why. It's so easy. Want to know what happened in basketball this week? The black guys won. Done. But still, I totally get why your tag team partner is a gay dinosaur, Bartow. The shape of Florida is known for looking like crusty, fossilised cock(no offense Alan Capps. I loved your deleted scene from Cocoon). Speaking of gay dinosaurs...Crispin Bradley "The Hammer" Loftberg. Well. Look at you. You've made quite the impression with your porn and your critiquing gimmicks, but how about I critique yours. I think I have the right. I gave you half of your name. The other half came from Cliff.
No wonder you turned out the way you did. I don't mind the gay thing, or the dinosaur thing, or time travelling without a bow tie. But...where's the supposed Hip Hop love? You don't even have it as your theme music. That's a slap in face to a man like me. But more so to someone else. DJ Mixmaster Edge Busey, give me a fucking beat...
*beat*
YEAH!
UH!
SCOTT LAND!
2013!
MAYAN PROPHESY? MORE LIKE LYIN' GOSSIPY!
Everybody now, open the door,
Everybody now, get on the floor,
And everybody cap that dinosaur!
I hope you've got the card to be an organ donor,
This fight'll be shorter than your itsy Dino Boner,
You Park your ass in here, thinking your Jurassic,
But I come out with half a verse, already instant classic,
Got the edge now, so I'll peel you like an orange,
Because you-
*record needle scratch*
*Stu convulses as he's possessed by the spirit of Papa Shango*
(to be continued...)
Papa Shango
Voodoo Time
Stuart Little, you dare to use the Dark Arts to summon the Underworld
Demons? You call upon Papa Shango to lay waste to your enemies. (puffs
cigar and blows smoke at a bowl)?
So be it. (spits chicken blood at same bowl and starts to mutter)
This curse is for the Confused Dinosaur from the Future
"Ashes to Ashes, dust to dust
Twist and bend the bones to bust
I scatter these bones, these bones full of my rage
Take them as an offering to bring thy enemy pain I see thy enemy before me
now I bind him, crush him, and knock him down
With these bones I now do crush
Grind thy enemies into dust
With the eternal fires out of control
With this curse I take thy soul
This is my will let it be done"
You will leave this time stream, forever more, never to return to this
rocky shore. In limbo you shall jump about. Forever forced to listen to
TROUT. Skeet Reese will make you scream and tap, while your tag team
partner, Bartow Florida, will only have middle eastern hirsute porn in
which to Fap. You are banished to another dimension, and you name will
never, ever, again be mentioned!
What is this? The fans can't believe that Papa Shango just invoked the
name of the Monday Night Flaw's Most Famous Fisherman Ever! How the hell
does he know that?!?
(Papa Shango reaches for a zipper on the top of his head and proceeds to
unzip! OMG SWERVE! It's James Ryan!!! He was wearing a Shango suit!!!)
IT WAS ME ASSHOLES! IT WAS ME ALL ALONG!!!
That's right! The Golden Voice was masquerading as The Viceroy of Voodoo
all this time!!! I learned voodoo just to mess with your head, Chris Alt!
I took a class at the University of Phoenix online! This whole time it
was me cursing you! DubStep-Gate! That was me! All the world events that
you get melodramatic about! Those are all me!!! I also just cursed your
precious beloved chicken wings to now include bones!!! Time to eat like an
adult!!!
Thanks for the hot tag Stu! And now that I banished fossil back to the
future, we only have to worry about the young upstart Bartow!
But first, I can't write an email and not make fun of Austin Sander! I
found your girlfriend online and she informed me that you two will be
preforming some sort of dance very soon!
Good luck with that.
While I was at it, I did some digging around and found Demko's first day of
his dance class.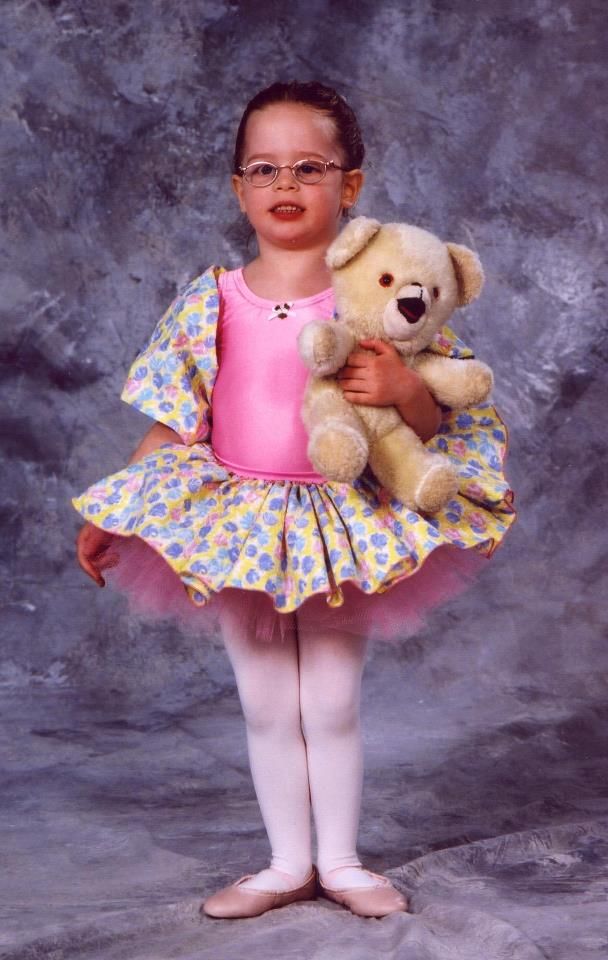 As for Bartow. I wanted to get you a gift. I couldn't find your name on
these novelty license plates, so I went with one that was close.
I guess that wasn't as bad as the other links, so I'll leave you with the
KO shot.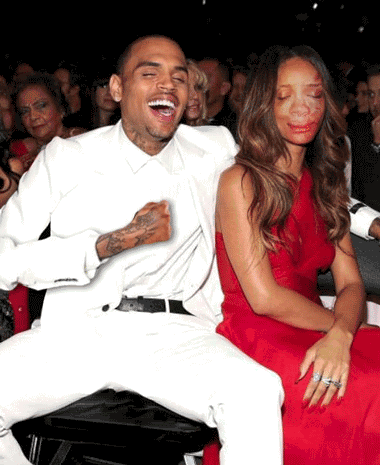 This email sure had a lot of dancing references...can you hear that
infectious beat? Turn it up...
I said good day, sir!
The Golden Voice and Voodoo Master, James Ryan